06 May

3 Reasons You Should Reupholster Your Sofa Instead Of Buying A New One

There are many purposes of a Sofa. Such as, the physical to sit on and use for lounging, watching TV, spending time with family and friends, to nap on with your pets. Throughout a day, we can spend a lot of time on the sofa and therefore making sure it is comfortable and fitting in our homes is important to us.
Not only are sofas used for personal use but also they welcome guests and visitors when entering our homes. Which is why, a big component that shapes the style of our houses is our furniture including sofas. It is not just about how aesthetically pleasing our houses look, but what each item means to us. A vintage chair that dates back to when our grandfather built and designed the house holds a lot more value than a brand new italian designed sofa. This is the idea behind sofa upholstery services and what we can do to preserve valuable and sentimental things in your house.
There are pros and cons in everything, but nothing is better than doing something which has meaning than for show. So here are 3 reasons why you should consider sofa reupholstery over buying a new one.
3 Reasons to consider sofa reupholstery services
1. Cost
To buy a new sofa holds very little value in the importance of what it means to you. You may be redesigning your house and want new furniture to suit the theme of your house. Or just because, you like the idea of a fresh start when deciding to have a home makeover. The good news is, sofa reupholstery can also provide you with just that plus you do not lose what was once a meaningful part of your house and everyday life. Sofa upholstery services can also give you a fresh new look if that is what you are wanting.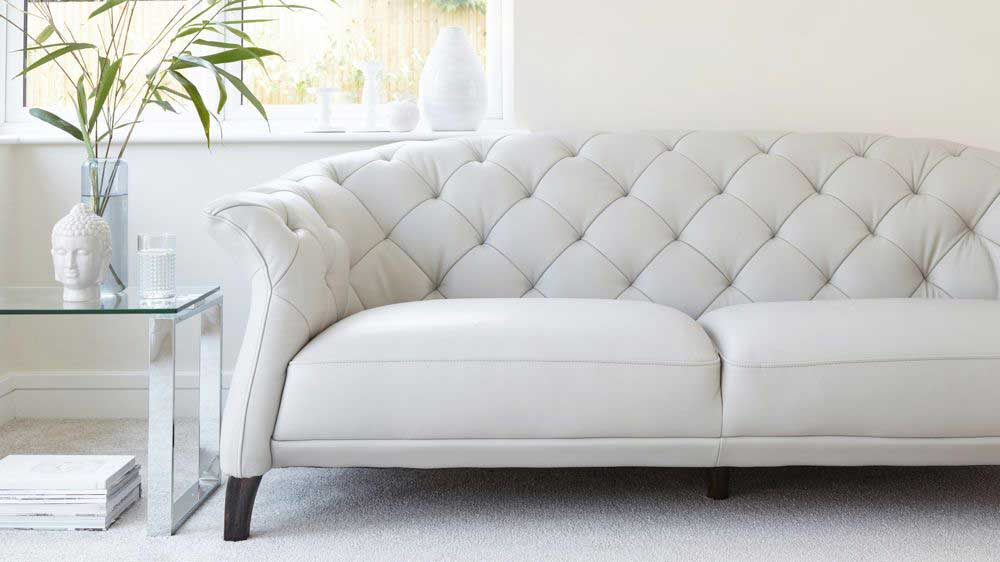 In addition, with creative designers and modern day upholstery services there is always a way to make an old sofa look brand new and sophisticated. Not like you expect, the makeovers of a sofa reupholstery may surprise you in how modern and similar to a sofa you find in the shops today. A huge advantage is, you will be getting it for so much cheaper. A lot of work goes into designing, replacing and manufacturing the upholstery to fit your sofa, but with the structure provided it costs you a lot less to reupholster an old sofa of yours than to buy a brand new one.
2. Value of an old sofa
Another reason that builds onto the foundation of why sofa upholstery services are out there is to provide a way of valuing the old and our ancestors. Many of our houses these days would be filled with old stuff from our mothers, fathers, grandparents, grandmothers or even generations older. Whatever our culture, there is always value in a gift or item that was made and used by family members in the past.
The items that hold the most value in our houses today, are those which can tell a story. So often, when visiting a house you get a glimpse on the family tradition and how old it is by the furniture used. It is always nice to hear stories of the past especially when you have memories that you can keep to remind you of. Reupholstering your sofa is a service that can provide you with just that.
3. Environmentally friendlier
Whenever considering whether to reupholster your sofa or buy a new one, it is always best to determine if your sofa is worth reupholstering before buying a new one. Sofa upholstery services will be able to help you do that by a picture. Most of the time, with a unique frame and well-kept structure, it is worthwhile to reupholster than buy a new sofa.
Minimal manufacturing and production needs to go into making a brand new piece that is saving production waste and industrial pollution in the making of furniture. Most of the labour that goes into upholstery is environmentally clean and using the least materials required to turn your sofa from an old to a brand new look. It is also worth noting, with the many fabric choices and materials now available in the market, you can customise your new upholstered sofa to look as you wish.